My teaching philosophy revolves around the idea of building effective student-centered collaboration.   Central to this idea is motivating students to be highly active and participatory in the group-based social construction of knowledge.  To meet this goal, in my experience the most effective teaching / learning activity is the discussion (start oral in the face-to-face classroom, and then blended to an online forum activity done over the following week).
The effective use of technology to create a blended learning environment is key to my teaching, and is most pronounced in my course on eLearning, which I teach in an MSc IT in Education program at the University of Hong Kong. I teach the first 5 sessions face-to-face in the classroom, and then the following 3 sessions are delivered synchronously online, based on several distance-learning technologies: the Moodle LMS, the Adobe Connect web conference, and the Second Life virtual environment.
Here is a short video I created to demonstrate how I make use of technology in my teaching, titled "Blended Learning in the Virtual Environment" (4 minutes, with some of the action compressed to a faster speed):
Another video demonstrates how I use Adobe Connect to display multimedia learning objects, slide shows, and the virtual world as a teacher presentation for a class of students attending from home, and at the same time use it for lecture capture:
Sounds great, leveraging technology to motivate a social constructivist environment, but does it work?   My courses consistently achieve student activity levels 5 to 10 times that of any other course in the MSc IT in Education program, as measured by these Moodle reports below.  My MITE 6023 course towers above the other courses, measured on both Activity levels (posts and views), and Participation (ratio of active users).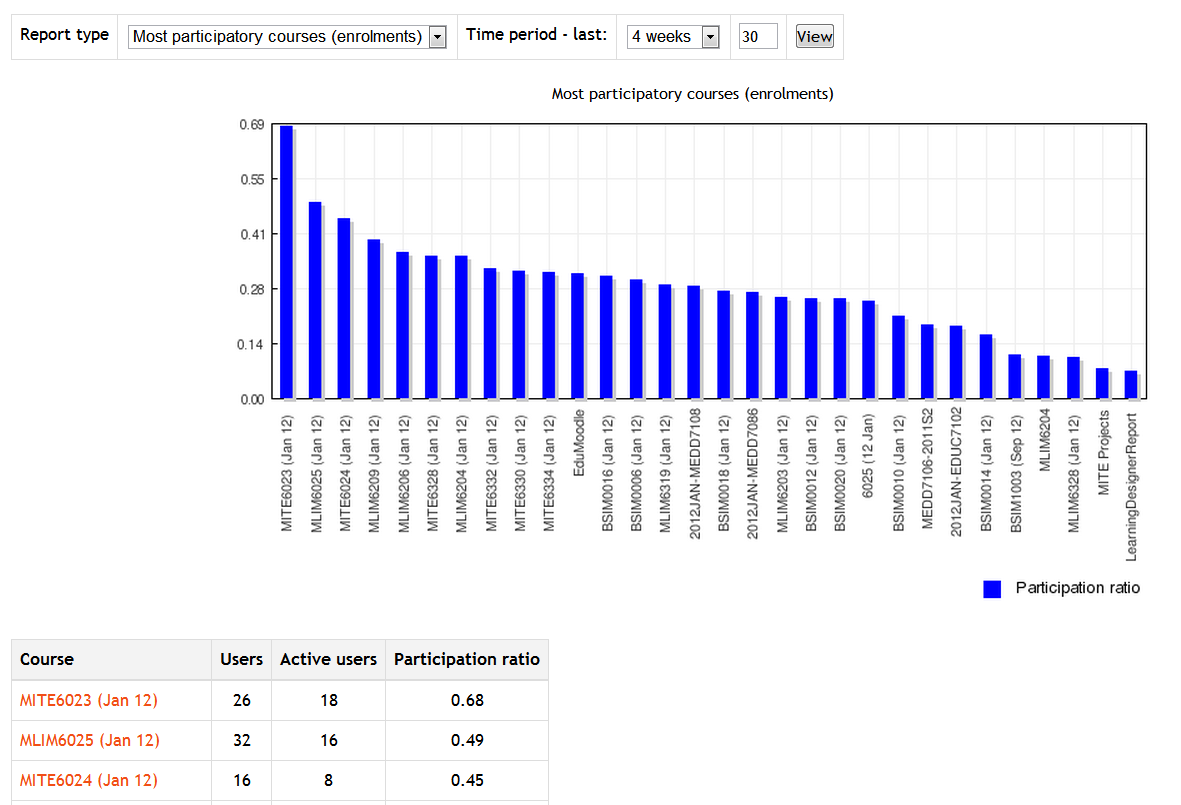 Weighted by enrollment, here is a nice graph showing the posts and views over a 4 week period for my MITE 6023 course: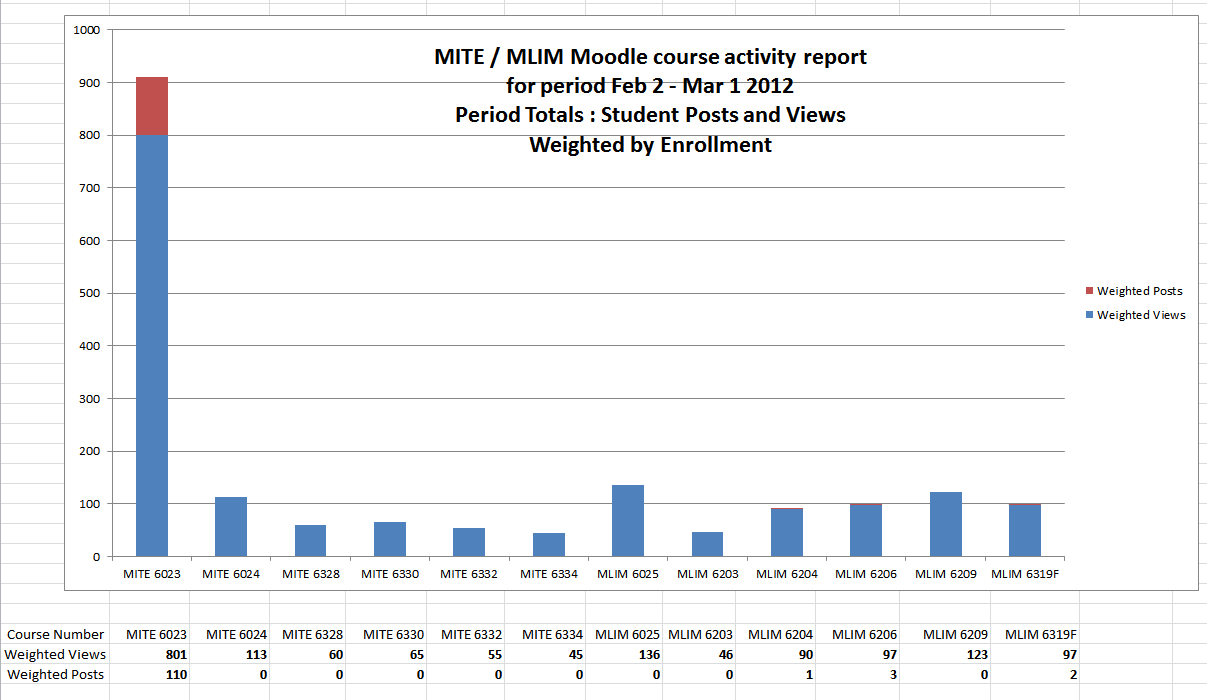 Note that my students POST more than students in most other courses VIEW!
What do the students think?   I commonly get very high Student Evaluations, often over 90% approval ratings of overall Teacher Effectiveness.  Here is an example letter of commendation from the Dean of Education noting my high approval ratings: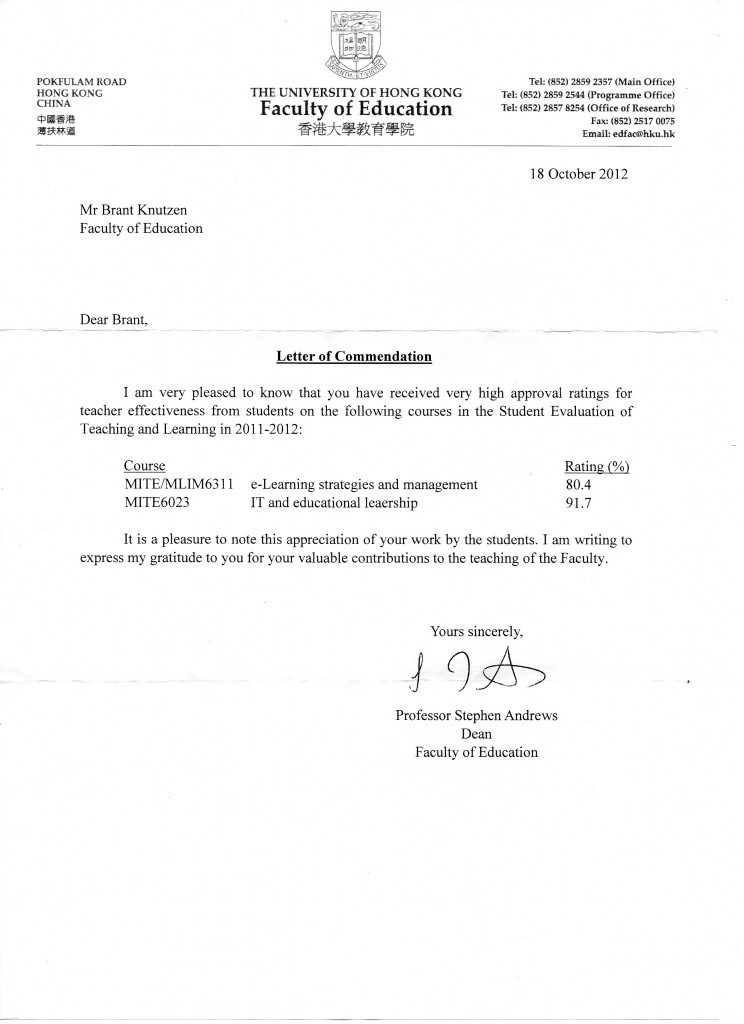 Here is a presentation I did for the National Institute of Education in Singapore at an educational conference in 2013, titled "Building on a Foundation of Participation" (26 minutes)
Here is an example of my teaching in the face-to-face classroom, blended with use of the Moodle LMS (full lecture capture of a 3 hour session):
I also use web conference technology to deliver seminars to remote audiences, including:
Transforming Assessment series, hosted by RMIT in Australia:

eMerge 2012 conference hosted by the University of Cape Town, South Africa

Educational Technology in mainland China (2013):